/content/fplgp/us/en/clean-energy/natural-gas.html
Gulf Clean Energy Center – Ushering in a cleaner future with 100% natural gas
As part of FPL's commitment to investing in cleaner energy and meeting the future energy needs of Northwest Florida, FPL modernized Gulf Clean Energy Center (formerly Plant Crist) to run 100% on natural gas.
The company notified the Florida Public Service Commission on Nov. 10, 2020 that it plans to retire the plant's coal assets early, resulting in benefits to the local community as well as cost savings for customers.
Ending our use of coal delivers benefits for our customers and our communities through lower costs along with cleaner emissions:
By eliminating the use of coal at Gulf Clean Energy Center, FPL will reduce the plant's carbon emissions rate by 40% – the equivalent to taking an estimated 297,000 cars off the road annually – and reduce operating costs for customers.
We look forward to continuing to invest in cleaner energy solutions for Northwest Florida, including more efficient natural gas technology as well as emissions-free solar energy centers.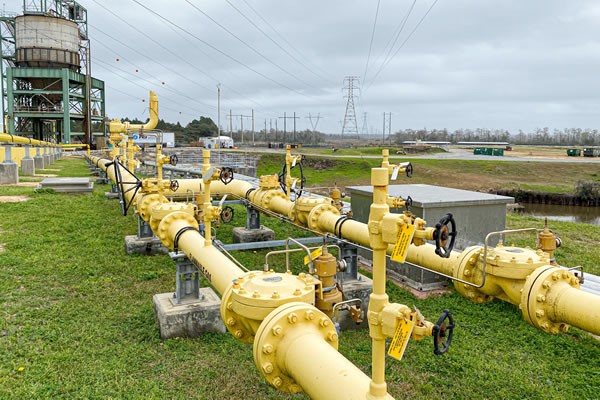 Gulf Clean Energy Center coal to natural gas conversion is an important step in FPL's continued commitment to delivering clean, cost-effective and reliable energy to meet the growing demands of customers in Northwest Florida.
Project details
Converting coal-burning units to run on natural gas is a major piece of the modernization underway at Gulf Clean Energy Center along with:
Addition of four new, highly efficient combustion turbines to provide fast-start generation capacity of more than 900 megawatts to enhance grid reliability (expected to be in-service at the end of 2021),
And, a new natural gas pipeline to provide additional natural gas for the plant.
Numerous benefits of conversion projects
40% reduction of carbon emissions rate
Equivalent to removing ˜297,000 cars from the road annually
Enhanced tax revenue generation to Escambia County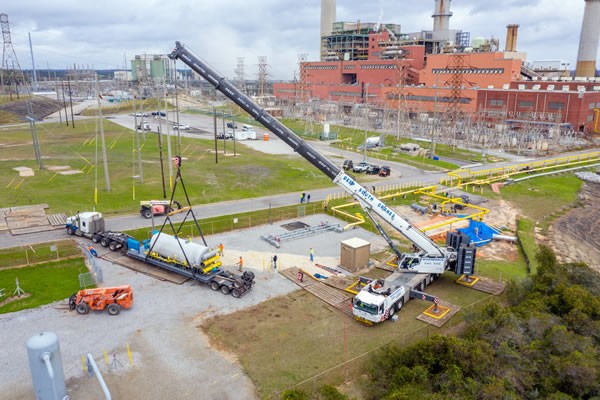 It took a 650-ton crane to hoist one of the larger pieces of equipment, a gas heater, into place at the Gulf Clean Energy Center gas yard as part of the coal to natural gas conversion. The heater will warm the natural gas to keep it from freezing in the pressure control valves that send the gas from the pipeline to the power plant.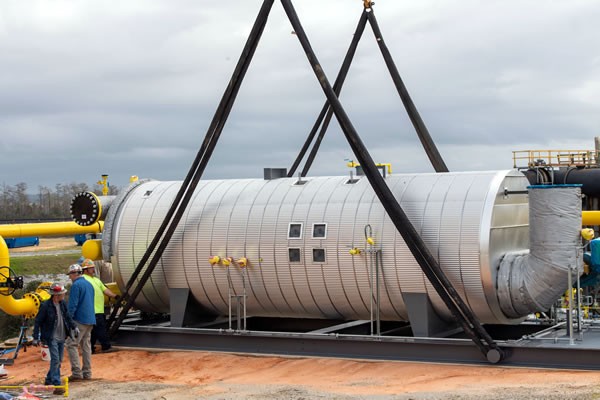 Bright yellow new pipes threaded throughout the inside and outside of Gulf Clean Energy Center in Escambia County are the visible signs of the coal to natural gas conversion that will allow the plant to run 100% on natural gas.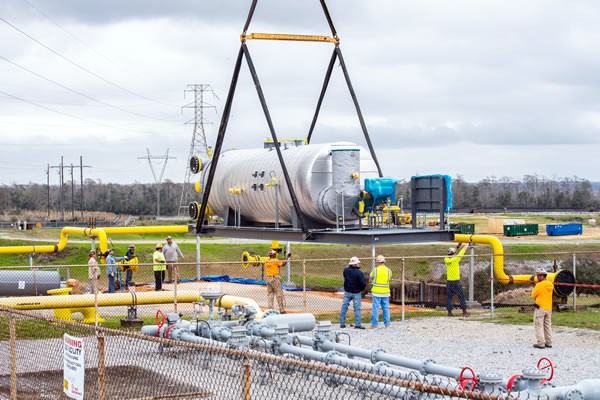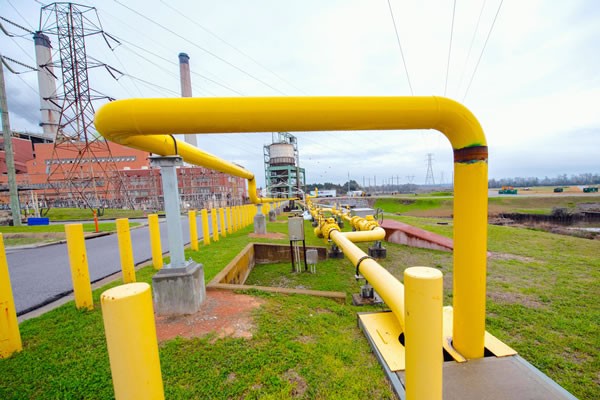 Fast facts
Natural gas vs. coal for energy generation
Lower operating costs.
Environmentally friendly energy source.
Delivers reliable energy 24/7 to meet ever-increasing energy needs of our customers.
A cleaner energy future for Northwest Florida
FPL is making Northwest Florida a leader in clean, solar energy that keeps costs down for customers and keeps the region beautiful.
FPL has a plan to install 30 million solar panels throughout all of Florida by 2030, positioning Florida as a solar leader.
/content/fplgp/us/en/clean-energy/natural-gas/pipeline.html