/content/fplgp/us/en/northwest/about/education-and-workforce-development/curriculum.html
We're moving Florida forward by investing in STEM education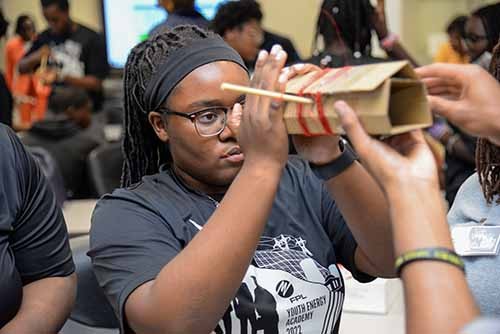 To provide a deeper understanding of energy concepts, FPL has partnered with Ohana Solutions to develop a robust curriculum for fourth, fifth and sixth grades that covers energy standards in science, English language arts and math.
The free, open-source online curriculum is designed to ensure that students have a deeper understanding about the importance of energy and all of its forms. This curriculum can be used by any interested teacher or school district, and contains lessons and activities that can be used in the classroom or as a demonstration. Most materials for hands-on activities are already found in a student's home.
To access standards-based resources, please visit energycurriculum.com.