/content/fplgp/us/en/northwest/energy-my-way/solar/solartogether.html
Join the nation's largest community solar program and share in the economic and environmental benefits of Florida based large-scale solar while receiving monthly bill credits on your FPL bill.
The FPL SolarTogether® program is growing. An additional 24 solar energy centers — 1,788 MW of subscription capacity – will be built, operated, and maintained. The extension of the program adds even more value, including a diversified portfolio with new centers coming online in Northwest Florida.
With a total of 44 solar energy centers generating clean energy, current and new program participants will all share in the benefits – making the program even more accessible and beneficial for everyone.
Reduce your energy costs while achieving your sustainability goals

Benefits
Offset a portion of your energy usage
Renewable Energy Certificates (RECs) are retired on your behalf
Receive bill credits immediately

Economics
Simple payback in approximately 7 years
Fixed monthly subscription rate
No maintenance, operational or insurance costs
Escalating bill credits

Terms
No upfront cost
No long-term contract
Subscription is transferable within FPL territory
Subscription cannot be sold or transferred to another customer
How the program works
Determine your subscription share by selecting the amount of energy you wish to offset – up to 45% of your energy usage can come from solar. If you wish to offset 100% of your energy usage, you can elect to keep your remaining capacity on the program's waitlist – maintaining your current spot
Calculate your monthly subscription cost based on the fixed subscription rate of $6.76/kW multiplied by your subscription share
Estimate your monthly subscription credit based on your subscription share multiplied by the amount of solar energy produced multiplied by the subscription credit rate
100 kW subscription example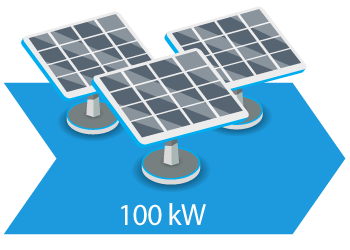 FPL SolarTogether Subscription
100 kW subscription share
x $6.76/kW fixed subscription rate
______________
Your Monthly Subscription Cost
$676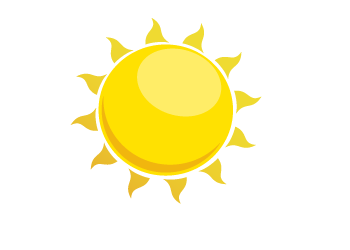 Solar Energy Produced
180 hrs per month
x 100 kW subscription share
______________
18,000 kWh solar energy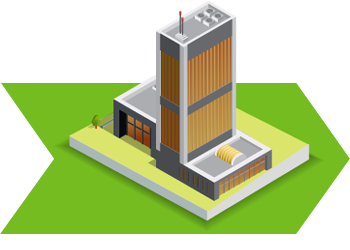 Subscription Credit
18,000 kWh solar energy produced
x $0.03598/kWh subscription credit rate/kWh
______________
Your Monthly Bill Credit
$647
That means you get solar energy for just $29 for the month!*
* Illustrative examples presented here for discussion purposes only, program charges and credits will be established per the Florida PSC approved tariff.
Over time, the annual benefits are forecasted to exceed the costs.
* 1. The graphic above is an estimate based on historical data from satellite and ground-based measurements averaged over two decades. While this data is useful in estimating average program credits over the life of the program, it is important to understand that in any given month, season or year, actual credits may be higher or lower than the average. Actual solar generation is influenced by varying weather conditions, such as cloudiness, temperature, the angle of the sun, rainfall and other factors. Due to this weather variability, it is expected that actual subscription credits will vary from the estimate month-to-month, year-to-year or over multi-year periods.
2. Assumes 447 MW in 2023, 745 MW in 2024 and 596 MW in 2025; construction timing subject to market disruption and variability, such as construction delays due to solar panel availability.
Have Questions?
View our frequently asked questions.