/content/fplgp/us/en/northwest/landing/value.html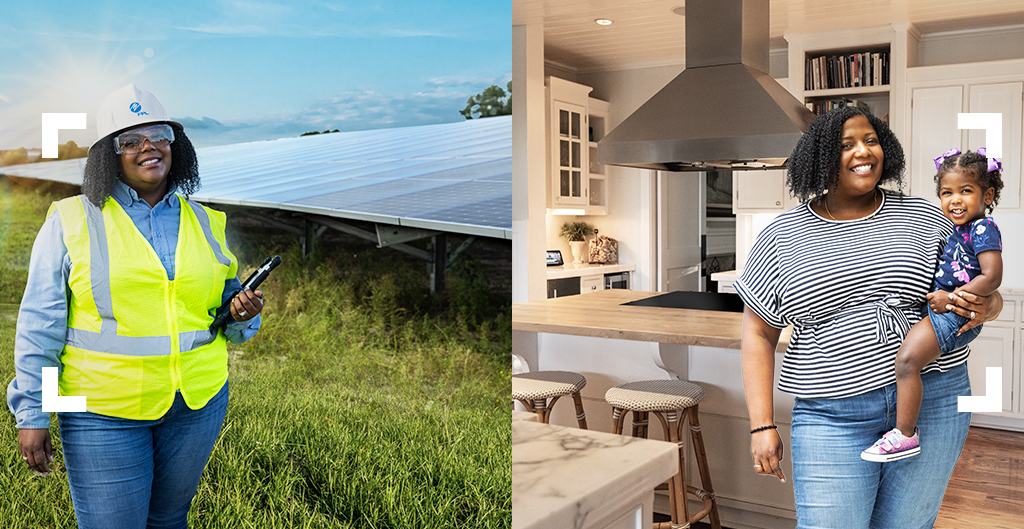 Our commitment to you
Meet Chrissy, a solar development project manager helping Florida become a leader in solar energy. Solar is a steady fuel source that can help stabilize bills while generating zero carbon emissions. This means cleaner air, healthier ecosystems, and a brighter energy future that will benefit everyone for generations to come.
Reliable electric service
For the seventh time in eight years, we earned PA Consulting's ReliabilityOne® National Reliability Award, highlighting what we're doing to make the energy grid resilient such as hardening main power lines, inspecting and replacing power poles, installing nearly 6 million smart meters and more.
Undergrounding lines
The Storm Secure Underground Program is one of the ways we work to improve reliable service for customers in good weather and bad. The program replaces overhead neighborhood power lines with underground lines to improve resiliency during severe weather and enhances reliability during day-to-day conditions.  
Integrating battery storage
We're integrating advanced battery storage systems to improve reliability and enhance solar integration to create a stronger, smarter grid for our customers. With more than 60 solar energy centers, and more to come, we're ready to deliver clean energy 24/7 for generations to come.