/content/fplgp/us/en/landing/energy-manager.html
Learn about The Energy Manager's all-in-one tools that will help you see when, where and how your home uses energy, so you can take full control of it.
Monitor

View your home's usage over time with the Energy Dashboard to see when you use the most energy.
Analyze
The Energy Analyzer shows you where your home uses energy, so you can learn how to use less and save more.
Simulate
Complete the Energy Survey to activate the Energy Simulator and see how small changes can save you big over time.
Take the Energy Survey
Improve your Energy Manager results — to save even more — by answering a few short questions about your appliances and how you use your energy. The Energy Survey helps you get customized energy tips for your home.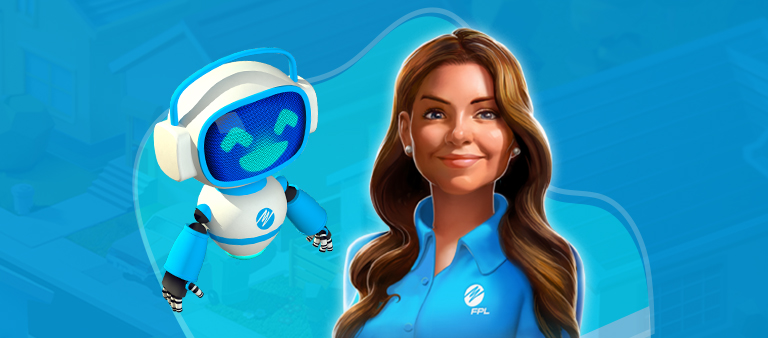 Discover energy-saving tips at the FPL House of Savings! 
This immersive, augmented reality experience will show you how you can save energy in your home today. Scan to begin the experience on your tablet or mobile device.
Here are some energy-savings tips to help you save up to $56 per month!
Energy savings will vary for customers on special programs, including FPL Budget Billing®.