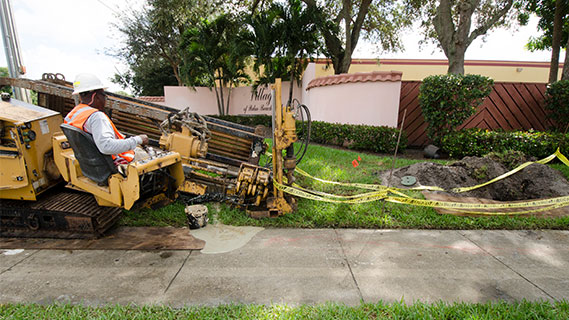 Underground power lines are more reliable than overhead lines – particularly during hurricanes and severe weather, when trees and vegetation and wind-blown debris can cause outages to overhead lines.

In recent years, there has been growing interest by individual customers and communities in having their overhead lines replaced with underground lines to improve reliability or for aesthetic reasons.
FPL has been installing underground service for decades and is committed to increasing our underground facilities. About 45% of our distribution system is already underground, compared to about 30% for other utilities nationwide. About 90% of the new distribution lines we install are underground.