/content/fplgp/us/en/northwest/energy-my-way/solar/energy-centers.html
Our customers not only want affordable, reliable power, they also want the energy we deliver to be clean, now and in the future. That's why we go the extra mile to protect the air we breathe, the water and land we use as well as the plants and animals that share our planet. That's also why we continue to add more solar while keeping bills among the lowest in the nation.
Installing more than 30 million solar panels by 2030
Through our "30-by-30" plan, FPL is committed to installing more than 30 million solar panels by 2030. Once complete, solar energy will make up 20% of our energy mix, making Florida one of the largest, most affordable and most accessible solar states in America. Click on the map below to learn more about our solar power plants. 
Click through each location to learn more about each center.
Close
Supporting local economies
During development, FPL identifies and uses local resources when available. Once construction begins, each solar power plant will create around 200 jobs. Once the site is complete, it will contribute to the county's tax base, helping support everything from local schools to infrastructure and services.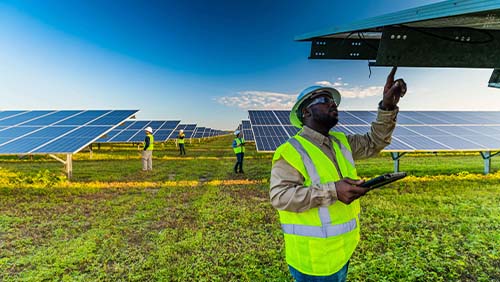 Making solar energy more reliable by investing in battery storage
We are rapidly expanding innovative energy storage technology, with a 40-fold increase in energy storage capacity by 2030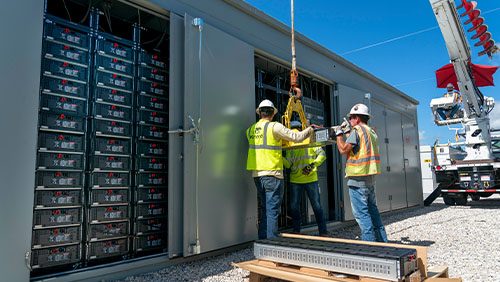 Learn about Solar Energy
Solar energy is clean and emissions-free, but what does it mean for you?
*A portion of the renewable energy credits associated with FPL-owned solar facilities may be sold or transferred to third parties, who are solely entitled to the reporting rights and ownership of such renewable energy credits.